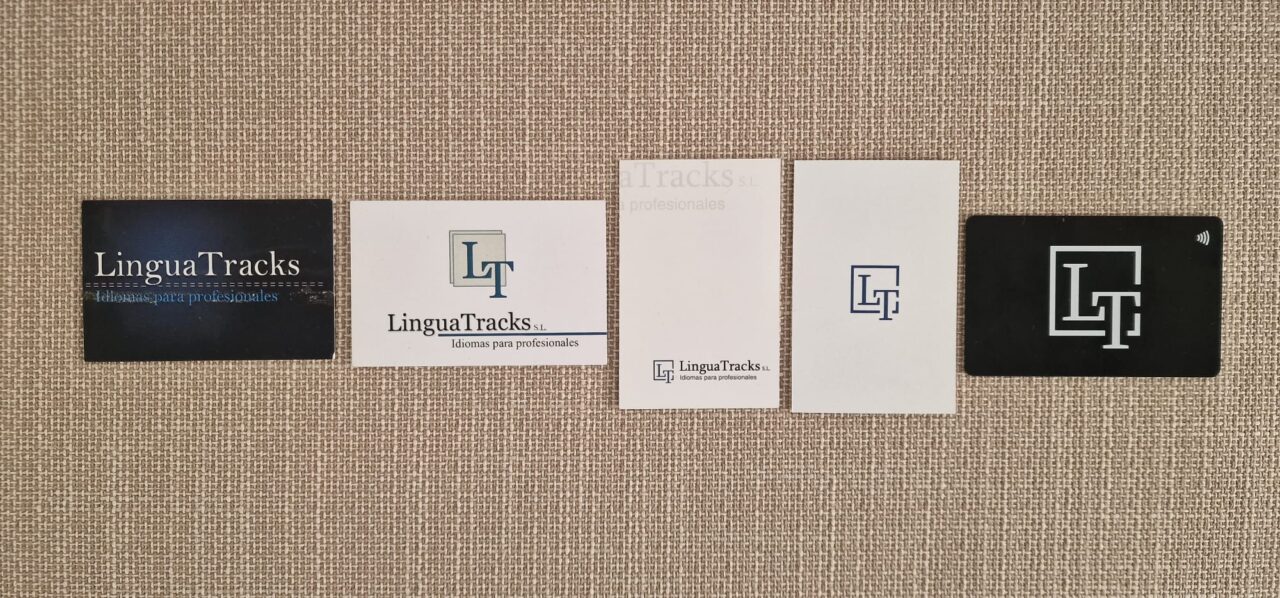 Just stumbled upon my old business cards in the drawer while moving to a different flat and it brought back a flood of memories from the last 11 years of building LinguaTracks – Languages for Professionals. Especially seeing how different the cards were in comparison to the ones we use today.
Running a business is no easy task, and it requires a lot of perseverance, time, and patience. But one thing I've learned over the years is that it also requires the ability to constantly reshape and re-imagine your vision.
The business world is constantly evolving, and what worked yesterday may not work today. As entrepreneurs, we need to be adaptable and willing to make changes as needed to stay ahead of the curve. We need to be willing to take risks and try new things, even if it means stepping out of our comfort zones.
Looking back on my own journey with LinguaTracks, I'm proud of how we've evolved and adapted over the years. We've learned from our mistakes, listened to our customers, and made changes as needed to stay competitive in a rapidly changing market.
So, to all the fellow entrepreneurs out there, don't be afraid to reshape and re-imagine your business as needed. Embrace change and use it as an opportunity to grow and evolve. And above all, keep persevering and working hard towards your goals. Who knows where the next 11 years will take us!
#entrepreneurship#businessjourney#adaptability#perseverance#resilience V1CECONNECTIONS #opportunity#business#entrepreneurs#change