INDIVIDUAL AND GROUP COURSES
LinguaTracks Upskill
For any corporate or business entity to achieve maximum effectiveness, it is essential that the team members are well versed in the right communication skills. Our team of professional trainers can help you achieve your corporate goals in this area.
Your meetings will not be stressful anymore.
Your relations with your international clients and partners will be easy to maintain.
You will finally pick up the phone without the fear of lacking the ability to communicate.
You will boost your confidence, understand native speakers, and communicate with ease.
You will receive continuous verification of your improvement in your journey to linguistic success.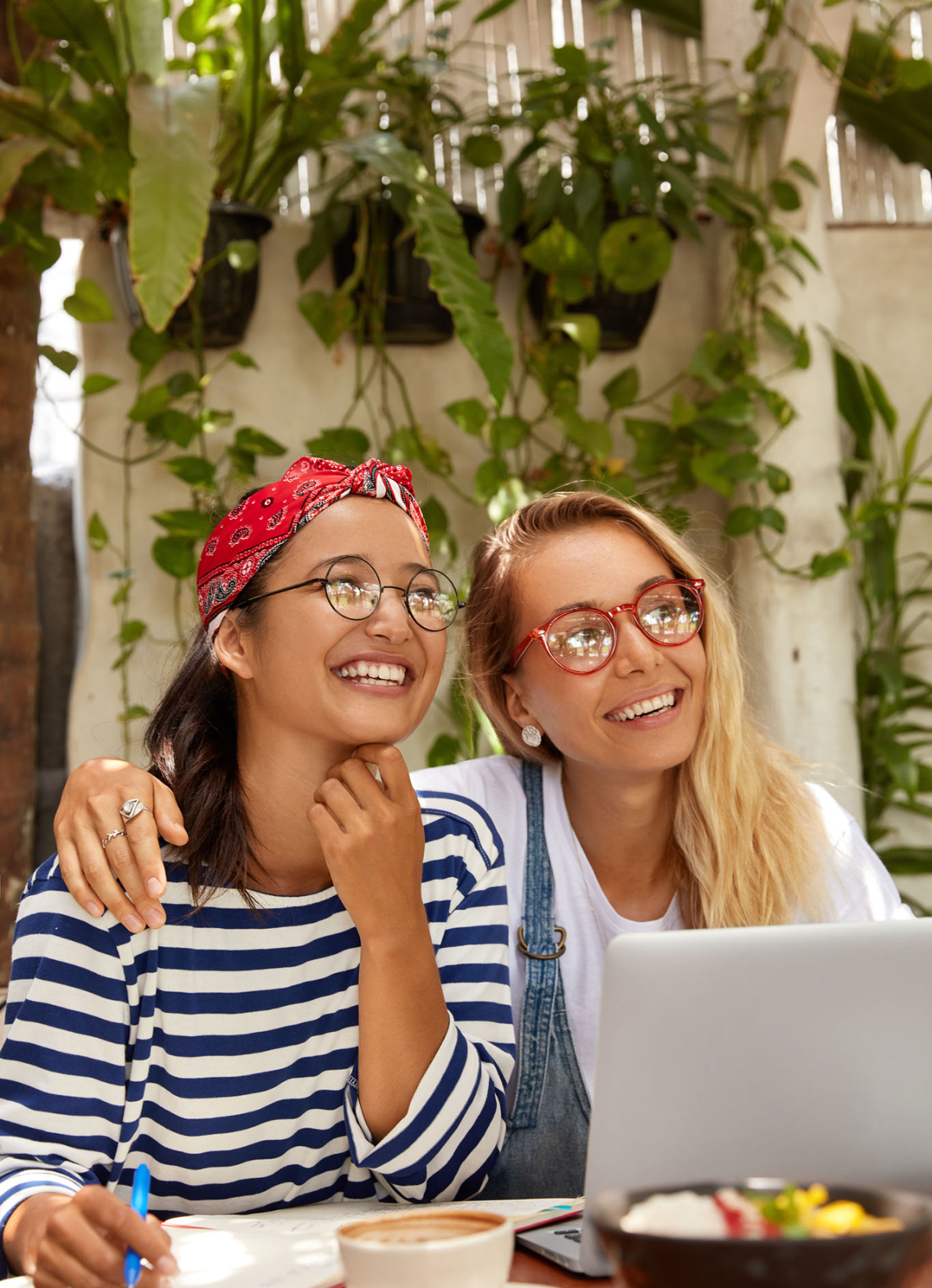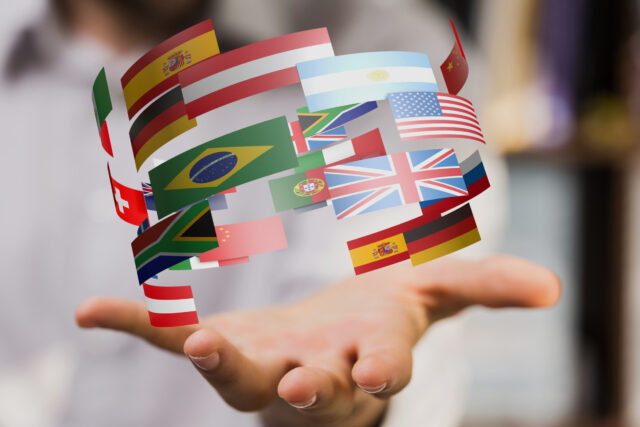 Current language offer
We have helped over a hundred companies upskill their teams to thrive in the fast-paced business world. Upskill your teams' language and intercultural skills with our high-impact trainings.
Start your journey today!
English
Spanish
German
French
Italian
Catalan
Portuguese
A good relationship starts with good communication!
Methodology
Our methodology is based on transparency, professionalism, and a student centric approach. Our team of experienced teachers guide you through all language levels to success, from beginner to advanced, teaching through real-life simulations, based on your everyday work experience, in the target language.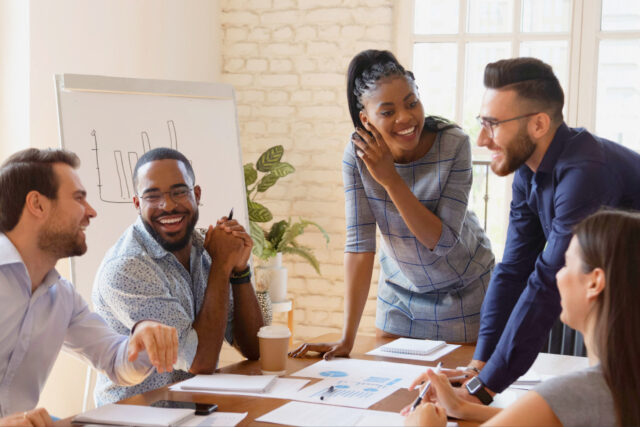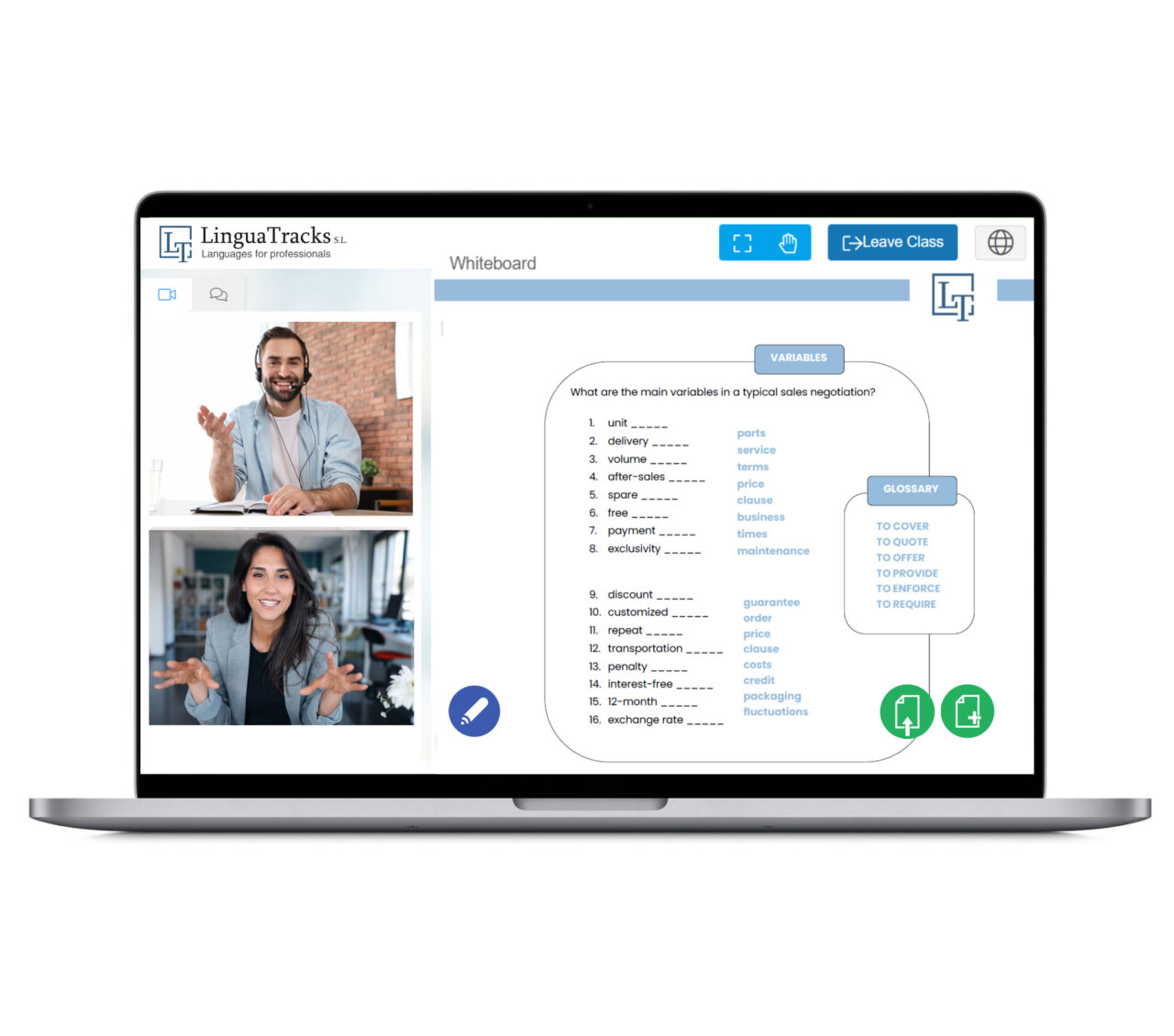 Modality
Cutting-edge virtual platform
Hassle-free, leading solution for Virtual Classroom
Accessible worldwide
Expansive Learning Tools
Borderless communication
Intuitive user experience
Designed specifically for language trainings
Interactive tool
SATISFIED CLIENTS
Client testimonials
Cooperation
Our partners
Here are some companies that have already trusted us.